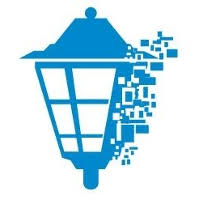 Lightpost Digital- a subsidiary of Deal Current Network, secured a a Venture Capital investments from Canal Partners and DWP Investment in January of 2017.
The company is a nationally recognized provider of digital marketing services for small businesses.
This round of funding was a big stepping stone for Lightpost Digital, which only started in the autumn of 2015. Monthly revenue has been steadily increasing, now over 250 percent year-over-year growth. By the end of 2017, that number is predicted to shoot up more than 300 percent.
"Last year we focused on proving our business model, developing systems, and hiring a team of marketing experts for our operational team," said Jimmy Hendricks, CEO of Lightpost Digital. "We are now focused on building the largest digital marketing sales force in the US to help us provide the most affordable marketing services available to business owners today."
There are six main services that Lightpost provides: WordPress website development, SEO, Google AdWords management, Facebook ad management, business listings, and review building and monitoring. The utilization of technology for account managing automation is a vital differentiator for digital marketing companies. It is a key to keeping business owners' expenses low.
"We rely heavily on systems and technology to manage every aspect of the account without missing the element of the human touch," Hendricks said. "That's where we've seen other low-cost providers miss the mark, but we've figured out how to leverage technology to streamline account management so our team can focus on strategy and getting results."
Lightpost Digital has scaled at a rapid pace by use of proprietary systems and technology. The newest funds will be used to aggressively recruit and train, thus leading to a robust, nationwide sales team. This is essential to the Lightpost's business model and sales growth.
"As investors and past small business owners, we were immediately attracted to Lightpost Digital's business model," said Todd Belfer, Managing Partner of Canal Partners. "We knew the team was onto something when we learned a small business could hire Lightpost Digital to manage their marketing for less than a $1,000 per month without compromising on quality. Coupling this with the experience of founders Jimmy Hendricks and Patrick Dillon, we anticipate they'll grow into a successful national company."
By close of 2017, the founders and fund managers predict Lightpost Digital will be cashflow positive with profitable returns.