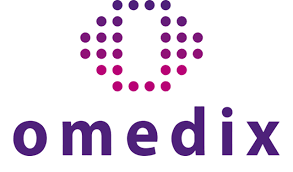 Is now 
One might ask…what ever happened to the local healthcare SaaS company Omedix?  That is a very good question and there has been such amazing changes that we forgot to tell the community what happened to last years Venture Madness Finalist.
In July of 2016, our portfolio company Omedix merged with Massachusetts based Forerun, Inc.,  The merger of these two companies formed a new-co called Edaris Health.  Forerun offered a cloud-based electronic health record solution that served the Urgent Care and other ambulatory/episodic health centers.  The technology was pioneered by the Beth Israel Deaconess Medical Center (BIDMC/Harvard) and positioned itself to offer superior workflow processes compared to other EHR's in the market. Though the company had a strong presence in the Emergency Room and Urgent care market- it missed the functionality in the areas of patient engagement.  Omedix was a perfect fit as it provided a fully integrated patient portal, a key feature that Forerun desired before the merger.
The opportunities are bountiful for Edaris Health as they have formed a strategic partnership with Henry Schein and are planning to roll out full integrations with its Practice Management System- MicroMD.  The combined product offering will create great synergies within the urgent/ambulatory care markets.
About Omedix:
Omedix empowers clinics to manage all aspects of their patient engagement through one secure integrated platform hosted in the cloud. Over 1,200 providers use Omedix software to enable patient self-service, leading to more streamlined workflows and a superior experience for patients.
About Forerun:
Forerun's specialized urgent care  EHR (electronic health record) UrgiChart™ helps capture, prioritize and disseminate patient information. Forerun's innovative architecture EHR design displaces the old-school EHR electronic chief complaint method and unlocks the power of computing technology to deliver a new charting experience that allows for fast and complete charting with a logical flow designed by physicians.
After the merger, the corporate name was changed to Edaris Health. "Our new name – Edaris Health – recognizes our legacy solution in the emergency services arena as we expand our offering to primary care clinics with urgent care access services.  Edaris will provide next generation clinical informatics to meet the convenience of unscheduled visits while maintaining patient's expectation for speed and quality of care," -Ken Wolfe, CEO of Edaris Health.
The Edaris technology solutions, UrgiChart and FlexChart (from Forerun), enable clinicians and other health care providers to better serve patients who are seeking unscheduled and flexible access to care without compromising quality in care delivery.  The company's products are used at many community hospitals and Urgent Care Centers across the U.S.
Edaris also provides hospitals, clinics, provider networks, and private practices with convenient, affordable, and user-oriented online patient portal solutions. The Edaris patient engagement platform, EngageCare (from Omedix), isn't just a way for patients to securely contact practices online, it makes it faster and easier for patients to pay their bills, gives patients an alternative to using the phone, and engages patients by supplying automatic access to their health information.