This
post
was originally published on
this site
By: Lo Kidd, Marketing Intern
"Entrepreneurial ecosystems contribute to the stabilization of a community's infrastructure by incentivizing people, resources, and brain power to remain in Santa Barbara."
– Kristin Boehm, SEED SPOT 2-Day Launch Camp Community Organizer
Impact Hub Santa Barbara, a co-working space and community hub based in Southern California, noticed a rising interest in impact-driven entrepreneurship among their community members. To catalyze this movement, Diana Pereira, co-founder of Impact Hub Santa Barbara, identified a need for more formalized support to enable ventures to grow more quickly, efficiently, and sustainably. In November of 2017, she reached out to SEED SPOT to deploy a 2-Day Launch Camp where entrepreneurs could explore and launch their innovative products and services.
With help from Kristin Boehm, State Street Manager at Impact Hub Santa Barbara, Diana took a crucial step towards establishing an ecosystem "where entrepreneurs, creatives, educators, and mentors could gather, connect, and collaborate." Spoiler alert: it worked. A community of startup enthusiasts rallied together to celebrate Santa Barbara's most courageous problem solvers. And on March 8-9, 2019, Diana and Kristin will run another 2-Day Launch Camp to continue the momentum and empower more impact-driven entrepreneurs (they are still accepting registrations – sign up here).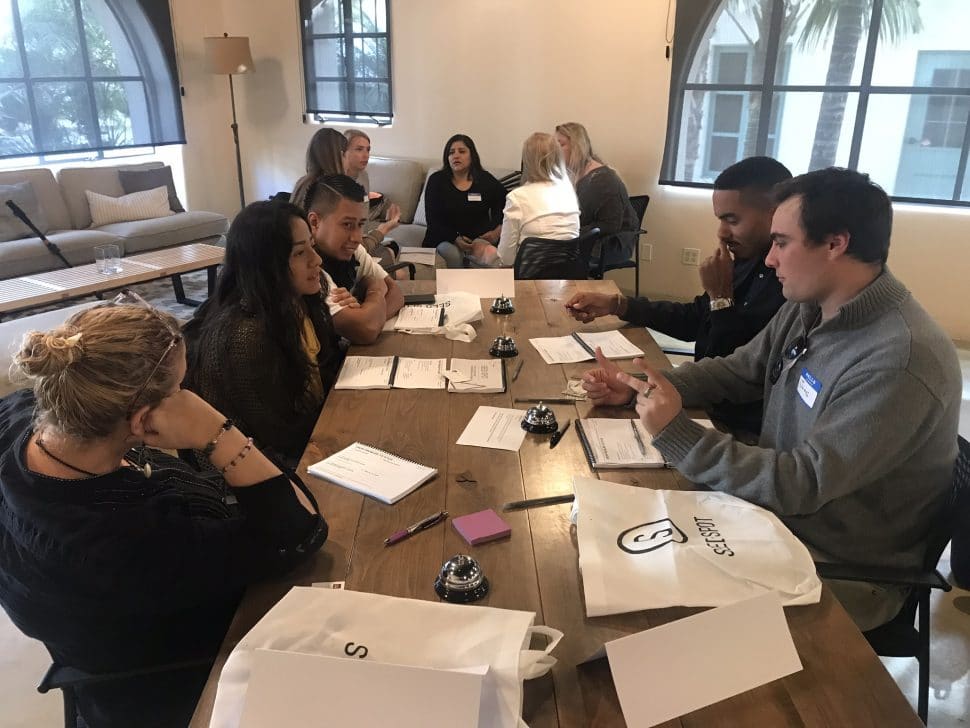 Is your community experiencing a similar surge of interest in entrepreneurship? Here are a few steps you can take to cultivate a local entrepreneurship ecosystem locally:
1. Identify a Team of Impact-Minded Community Leaders
To some, Santa Barbara may already seem like a petri dish of innovation. It's home to a thriving tourism industry, top-tier universities, and renowned tech startups like Sonos. Yet many individuals with an impactful business idea lack access to a program that guides them through the starting and scaling process. SEED SPOT provides communities that are ripe for innovation with programming that connects entrepreneurs with mentors, content experts, and a network of supporters. When all is said and done, communities have a pipeline of robust ventures ready to tackle local, national, and global problems while enabling sustainable economic growth.
When organizing their first 2-Day Launch Camp, Diana and Kristin divided the responsibilities based on each of their unique strengths. Kristin, the visionary and administrator behind the 2-Day Launch Camp, handled the space, materials, and applications, while Diana, the communicator, focused on recruiting board members and sponsorship. Their success was attributed largely to recognizing what their community lacked, innovating a solution, and being willing to collaborate with startup industry experts to make it happen.
2. Decide Your Date
Diana and Kristin decided to coincide the timing of their 2-Day Launch Camp with Global Entrepreneurship Week. Though this decision was ideal for celebrating entrepreneurs within the local ecosystem, they quickly realized that their target date was right around the corner! They were working on a condensed timeline to find a venue, assemble a team, and become familiar with the thorough curriculum SEED SPOT provides. While they pulled it off, it's usually recommended to allot eight weeks to organize the nuts and bolts of a 2-Day Launch Camp.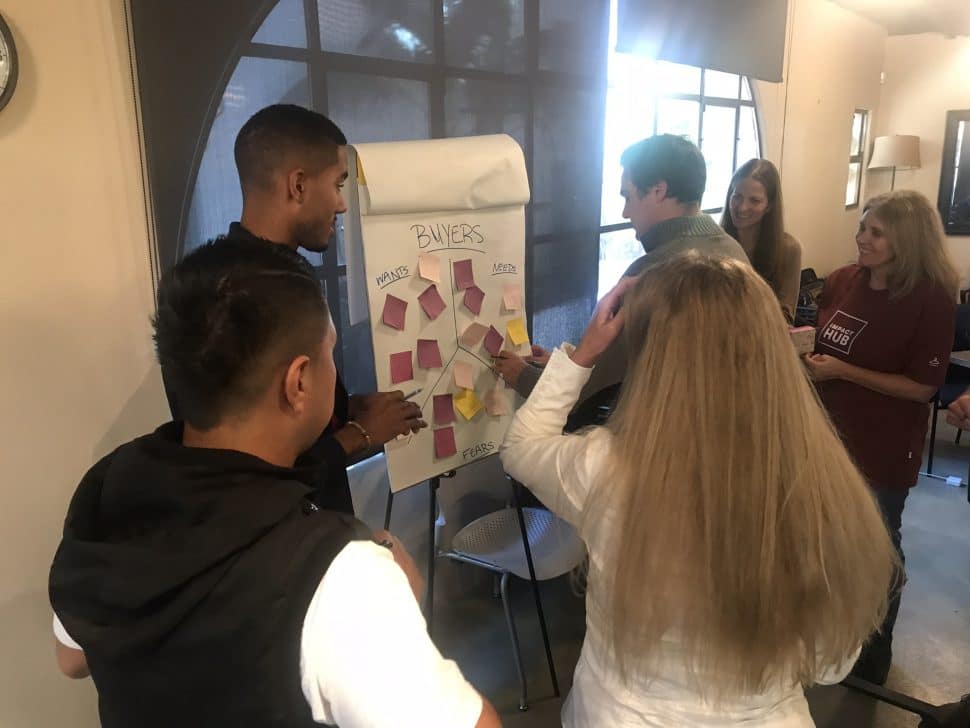 3. Find Your Space
Diana and Kristin knew it was important to use all the resources at their disposal to further their budget. Impact Hub Santa Barbara sponsored the event by providing the space to present the curriculum, as well as hosting both the Ecosystem Mixer and Pitch Night. The space was the perfect size and layout for the number of entrepreneurs served – comfortable to occupy for two days straight, spacious, and conducive for both collaborative conversations and the end of the event pitches. Without securing this sponsorship, booking a space would have been "a large part of the budget, and was a big relief to have for free," says Kristin.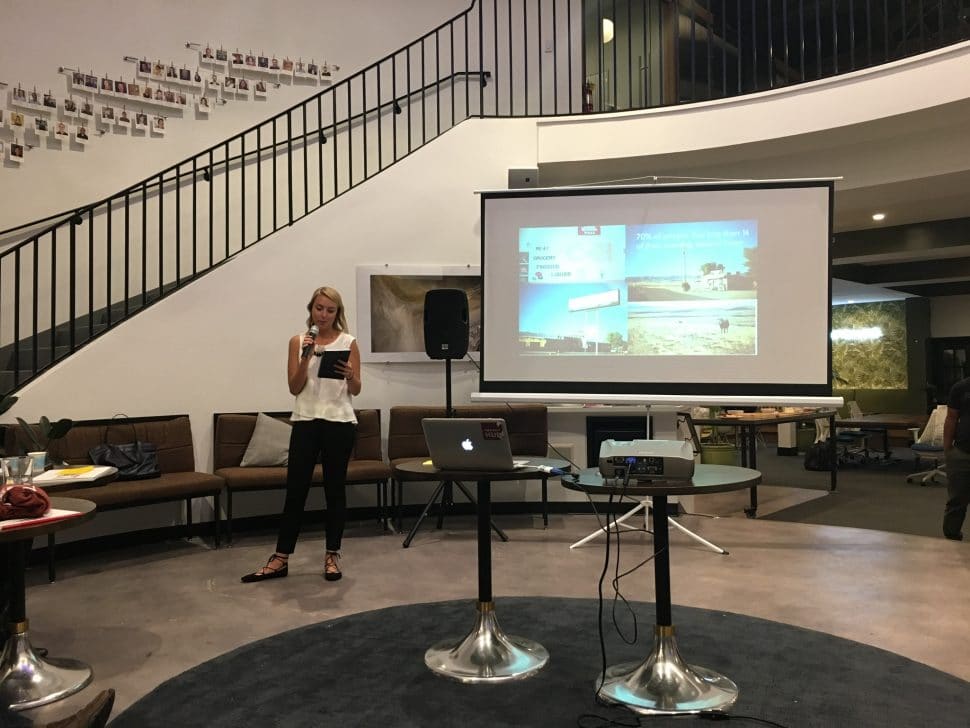 4. Rally the Community
For Diana and Kristin, it was important for participants to understand the value of the 2-Day Launch Camp, which was factored into the price point. To ensure that all entrepreneurs in the community could get involved, Diana and Kristin found amazing sponsors who were all about "supporting entrepreneurial values and driving positive social and environmental change." They helped provide scholarships for entrepreneurs who might not be in a position to afford the opportunity, making it financially accessible to more community members.
5. Host Your Event!
From the moment participants walked through the door, Diana and Kristin started engaging with them, establishing a positive, welcoming environment for the upcoming two days. Kristin explains that her role as a Community Organizer wasn't to "give the participants answers to everything, but to create a safe space for them to walk through the process." Her approach set the foundation for the local ecosystem to grow by connecting the community, feeding the entrepreneurial spirit, and providing access to resources which were previously unavailable in Santa Barbara.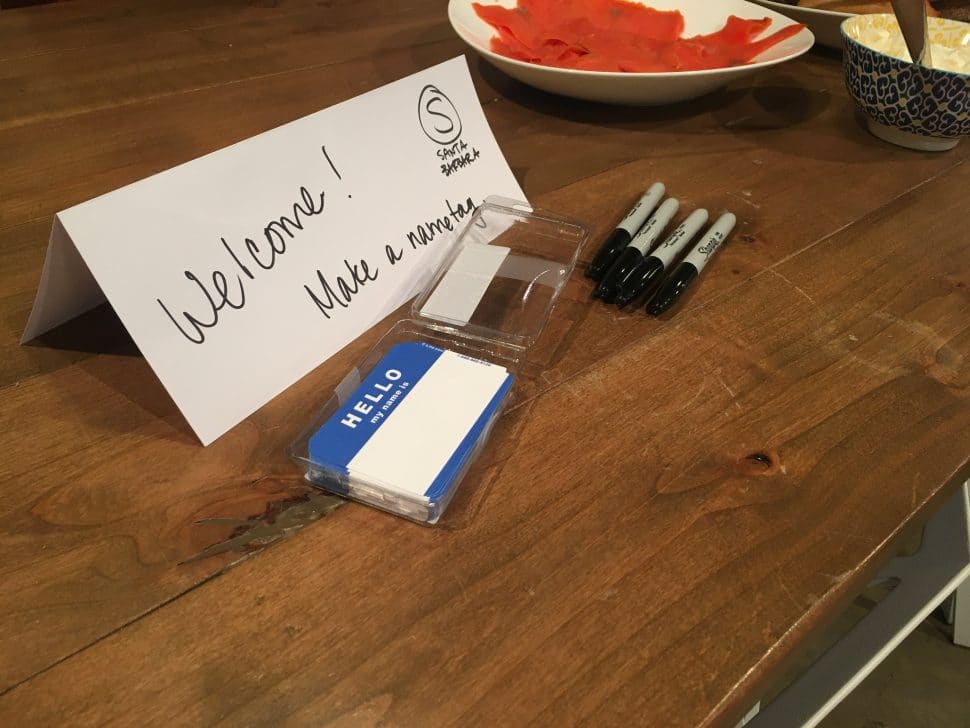 Impact Hub Santa Barbara's first 2-Day Launch Camp sparked the movement by reaching 15 participants, and their upcoming March 2019 program is anticipating even more as the entrepreneurial community continues to expand! Though there are lessons to be learned throughout the process, the best way to proceed is by doing. Start planning your 2-Day Launch Camp, assembling your team of supporters, and rallying the community around inspiring entrepreneurs!
Launch SEED SPOT in Your Community
---
Related articles from SEED SPOT:
>>"Meet the 11 Ventures in Our Spring 2019 DC Impact Accelerator"
>>"9 Conferences to Attend in 2019 to Accelerate Your Social Enterprise"
>>"Why You Should Intern at SEED SPOT (As Told By a Former Intern)"
The post How One Organization Ignited a Local Entrepreneurship Movement appeared first on SEED SPOT.