This
post
was originally published on
this site
By: Lauren McDanell, National Director of Programs
When a global brand pulls together the top young leaders from their 350 chapters worldwide, you know there are going to be sharp insights and compelling moments of inspiration. The 2019 Net Impact Conference held in Detroit, Michigan last month was no exception. With a mission to widen the lens of what "impact" means and bring new perspectives, this year's gathering provided the perfect platform to celebrate the great impact that socially-minded young leaders make wherever they live, work, and play, and once again proved that empowering individuals is the best thing society can do to influence global change.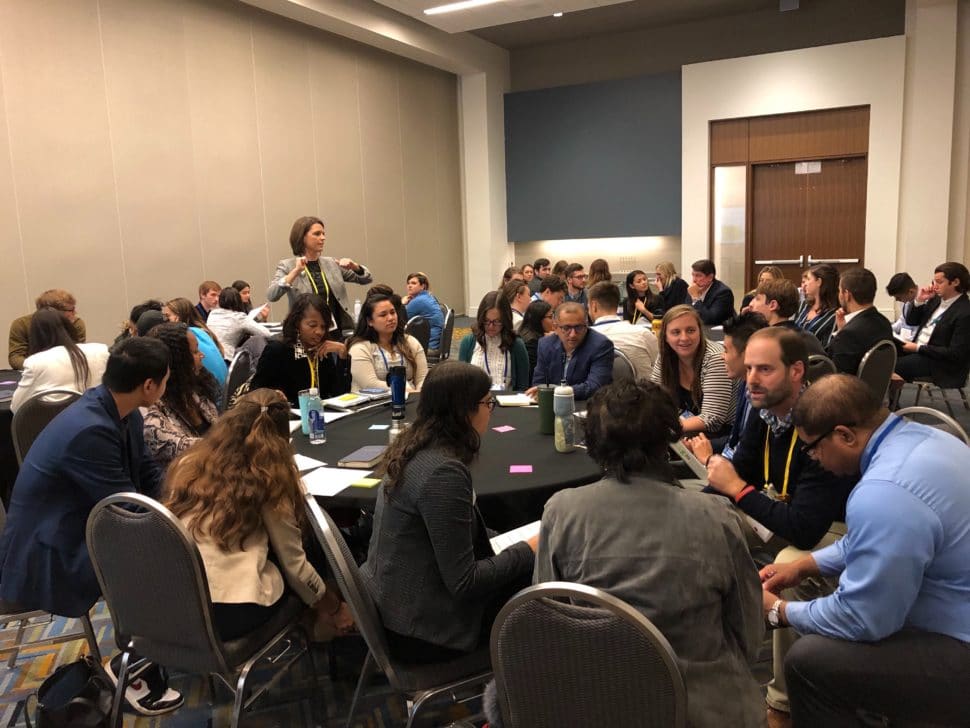 Veronika Scott, founder of Empowerment Plan, delivered the compelling keynote address to the 1,500 conference participants. She has been driving impact in her hometown of Detroit since she first created her EMPWR coat for individuals experiencing homelessness. The innovative weather-resistant coat can transform into a sleeping bag or be worn as an over-the-shoulder bag with a few tugs of the zipper, an important feature for the city's winter lows of 0° F or below. Veronika spoke about the design thinking process behind the inventive design, including her months-long customer discover journey where prototype after prototype were constructed, shared, and tested with her target users, earning her the street name 'Crazy Jacket Lady.'
Building upon Veronika's address, more than 50 attendees participated in a hands-on SEED SPOT workshop to consider how they might each leverage entrepreneurship to address a problem they feel strongly about solving. From urban farming solutions to student loan relief, repurposing disposable plastic packaging, and empowering more women of color to run for office, these Net Impact members identified root causes, mapped out the motivations and behaviors of their target customers, and constructed a compelling pitch to share their solution story with others. Working together to test and share ideas, these young leaders took their first steps in solving the world's greatest challenges.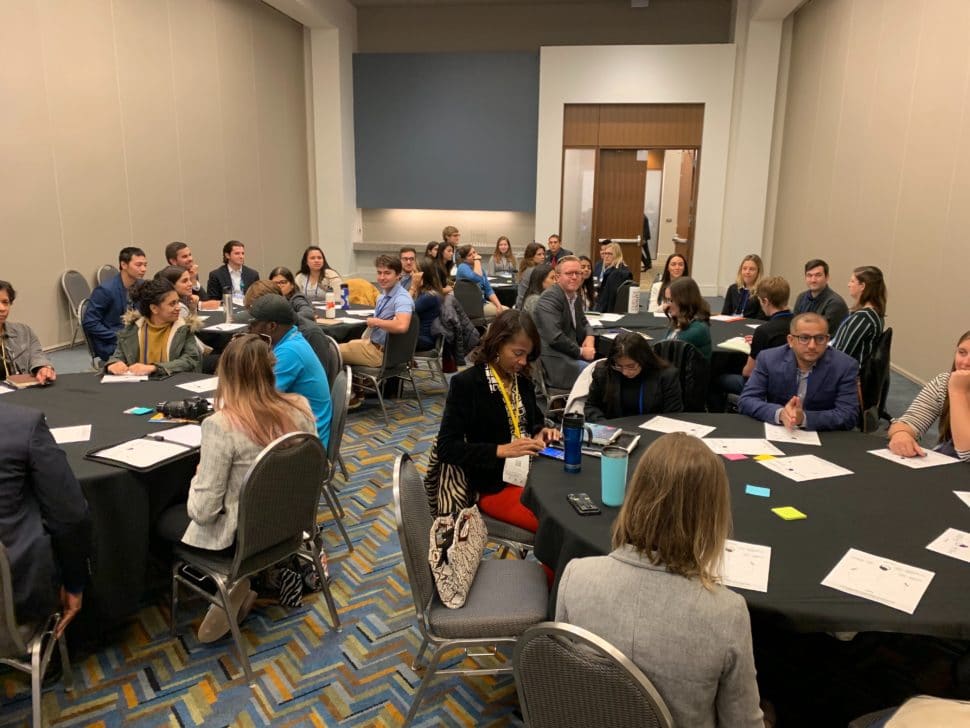 The problems that young leaders see and experience every day really are solvable when changemakers have access to the right resources and support, and that is what SEED SPOT is on a mission to provide. Ready to take a big step toward your business solution for impact? Join a SEED SPOT program near you at seedspot.org/communities.
The post Net Impact 2019: Leveraging Entrepreneurship to Solve Social Problems appeared first on SEED SPOT.