This
post
was originally published on
this site
By: Elias Ross Trupin, Digital Marketing Intern
Did you know over 40 percent of Americans actively seek healthy food products with clean ingredients? This pursuit for "clutter-free" food spans individuals of all ages – nearly half of that 40 percent are millennials under the age of 35 while a third is older than 55. As she watched market demand skew towards intentional food consumption in households across the country, one SEED SPOT alumna leveraged this opportunity to develop an international, purpose-driven brand that can now be found at your local Sprouts Market.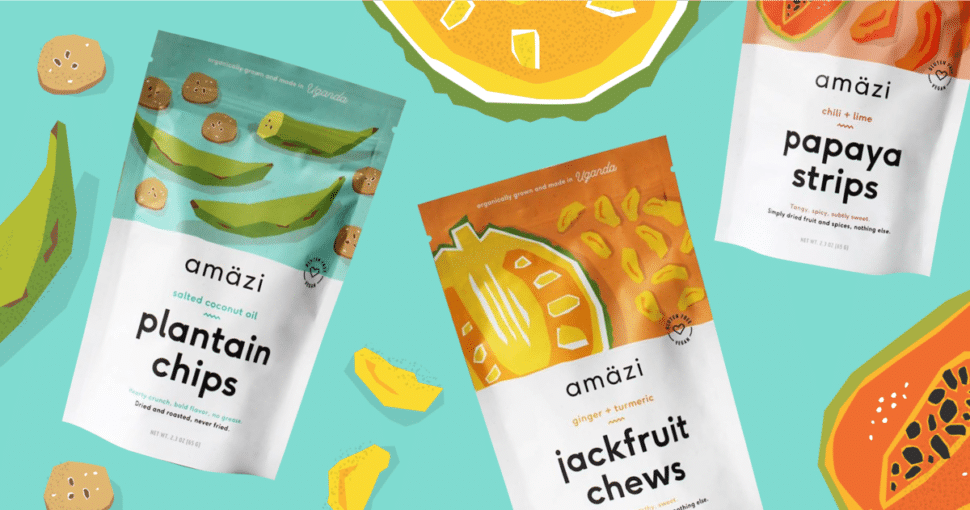 Renee Dunn, CEO of the #SnackOnPurpose brand, Amäzi Foods, began her journey into entrepreneurship by bridging the unlikely gap between Ugandan organic farming and American eating habits. While studying at Wesleyan University in Connecticut, Renee signed up for a semester abroad in Uganda to conduct her thesis research on entrepreneurs in resource-driven economies. She quickly realized that despite their focus on ethical sourcing and micro-finance, there were noticeable disconnects in local supply chains, particularly between source and market.
Feeling disconnected from the finished product, even the most highly-skilled Ugandan entrepreneurs tend to get stuck at the resource level, disincentivizing value creation in local production opportunities and ultimately discouraging creativity. This lack of differentiation was immediately visible to Renee as highly-skilled innovators from top academic institutions in the country stood behind fruit stands heaped with unsold produce at local markets. With this image in her mind, she decided to move on from her thesis research towards a more hands-on, action-oriented approach: entrepreneurship.
From the very first days of Amäzi Foods, Renee knew that "nothing is ever a 'one-thing' problem," prompting her to build strong relationships with local farmers to equip them with a better understanding of how to tap into the potential of those stagnant fruit stands. What came next was a leap of faith: "I formed an LLC and got on a flight [back to Uganda] in April of 2016 to see if something could be done as a viability study; I almost wanted it to be impossible because I knew it was going to be so hard to do."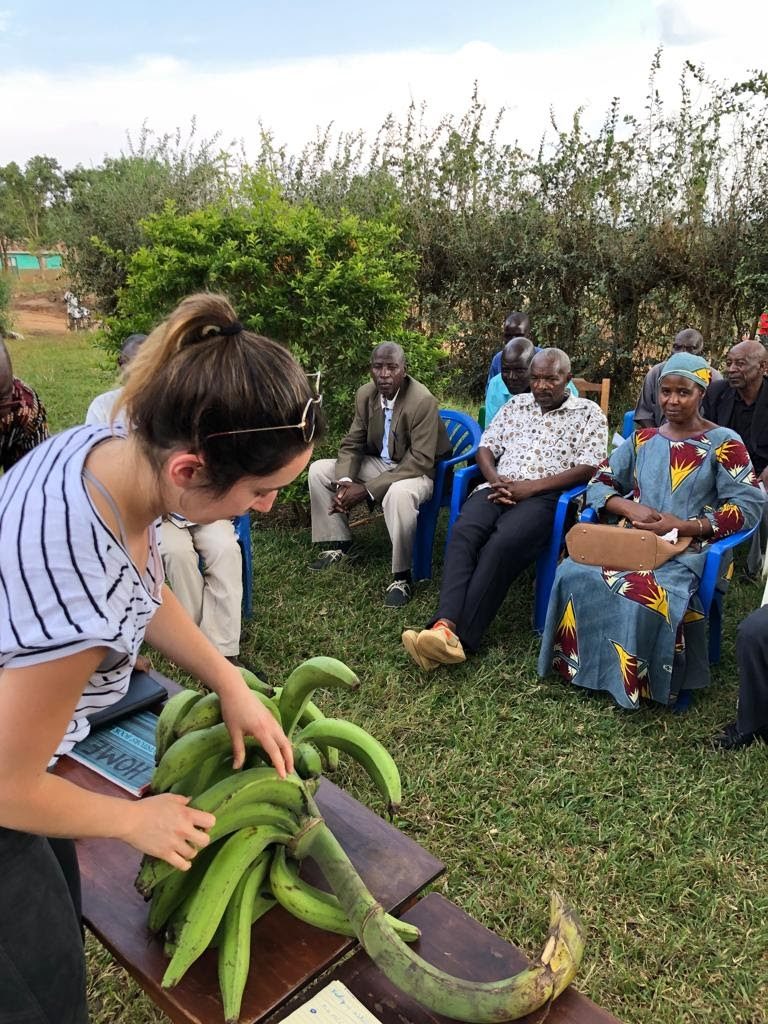 After a few months of connecting with various farmers groups and vetting potential production partners in the area, Renee contracted an initial local company in Uganda to begin production of her unique, dried and spiced fruit snack recipes. As she began producing and selling, two main challenges stood out: quality control and timing. She needed to ensure that imports were happening at a pace that 1) suited their growth as a brand and 2) would uphold the quality they promised customers.
She often found herself trapped in a cycle of making headway with sales and putting in larger orders, only to inevitably see a decrease in quality requiring her to slow sales. "We couldn't adopt the iterative growth approach you see with many farmers market brands where business owners reinvest back in the business, produce by the batch, sell what was made, and start all over again. We needed to get the rhythm right on all sides by working out the ideal formula for timing, sales, import size, and cash flow."
Renee quickly realized that she needed to take steps to ensure a more reliable order cycle and more consistent supply chain. But this was easier said than done – the new, international supply chain she was investing in would take years of patience, trust-building, and transparency to efficiently establish.
Renee, who continues to travel back and forth to Uganda a few times a year, booked another flight back with a bag filled with American dried fruit snacks to do a taste test. The test was a chance for Renee to have a comparative discussion which the farmers about which snacks they preferred. Renee found that they had different ideas on what constitutes good quality and taste and the farmers got a feel for the American palate. A co-created supply chain was helping eliminate the pitfalls of unusable batches and missed sales opportunities.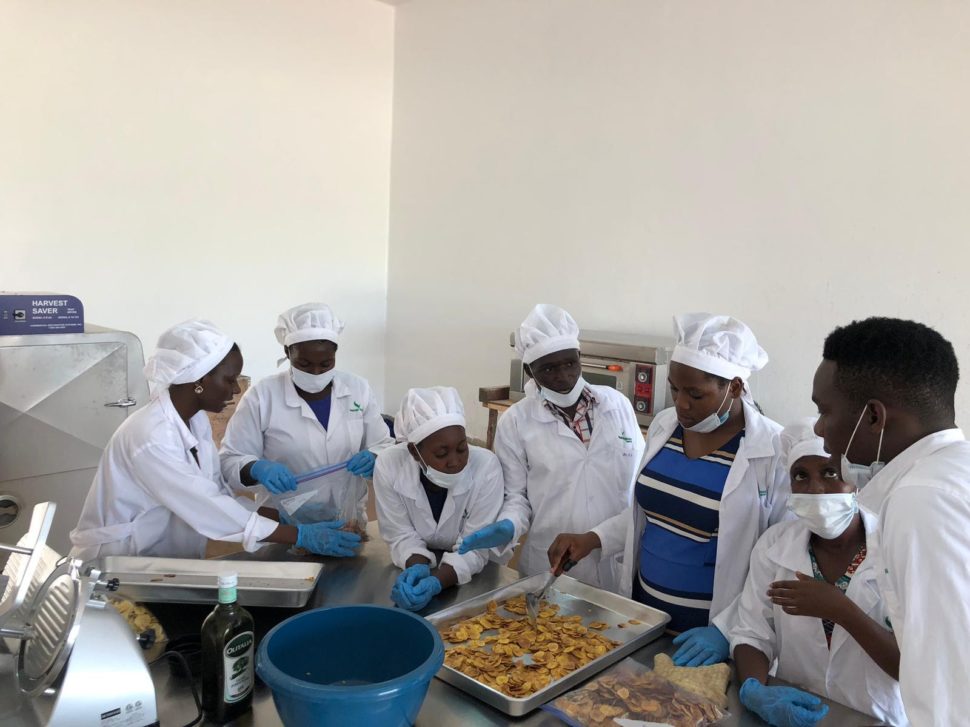 To please consumers seeking clutter-free food products and honor the co-created supply chain Renee worked so hard to develop, Amäzi operates under a transparency promise that requires each part of the supply chain to be in sync and operate on fair terms to deliver a consistently amazing snack to shelves.
After nearly two years of building relationships, testing the market, running focus groups, and improving on quality, Amäzi then honed in on positioning and branding. They launched successfully in May of 2018, leading to a significant jump in sales. Since then, the product has gained traction, ultimately enabling them to play more competitively in the snack space.
When making the decision to scale operations, Renee applied for SEED SPOT's Spring 2019 Impact Accelerator in Washington, DC, a 12-week program designed for impact-driven ventures that have in-market traction and are preparing for fundraising and scale. Without giving up any equity, Amäzi benefited from mentorship, hands-on workshops, curriculum delivered by industry experts, an accredited investor event, and a large-scale Demo Day showcase.
"I've used the SEED SPOT workbook and fundamentals of evaluating market share in helping prepare for meetings with buyers and pitch events alike, as well as crafting investor decks for when we are ready to fundraise. And the network has been very helpful! The SEED SPOT team is always willing to make connections for me, and I receive support in this way often."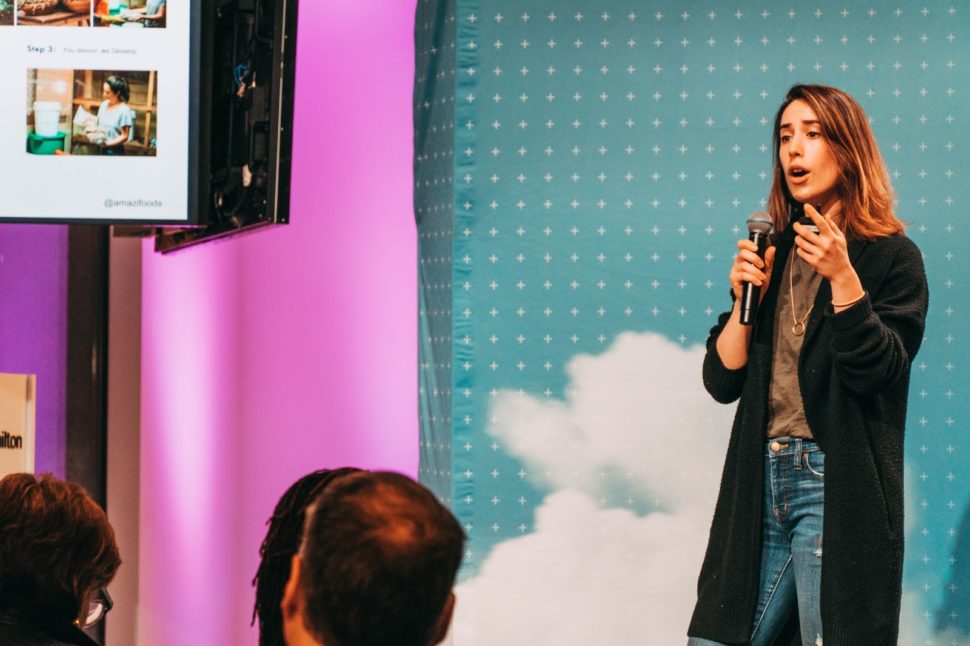 Amäzi came to SEED SPOT's program in a later stage, having already sold and dealt with production for a couple of years but looking to capitalize on their lean startup learnings and turn the company into a real player in the U.S. food market. Winning the Fundraise Readiness Award from Project W by Davis Wright Tremaine LLP at the April 2019 Impact Accelerator Demo Day at the Woolly Mammoth was another step in helping her do just that.
Renee went into the food industry to solve a people problem. Though at the time it seemed an unlikely start, she is grateful for this because it allowed her to break down the paradigm of the food industry.
Since pitching at Demo Day, Amäzi has continued to sell successfully on Amazon, diligently prepared for this week's exciting launch in Sprouts Markets across the country, on-boarded with a national distributor, and expanded their supply chain by building an Amäzi-dedicated factory in Uganda!
"We've already hired close to 20 production team members, brought electricity to an area that was previously without, and have an expanding network of farmers. This facility is a huge step toward taking quality and impact into our own hands."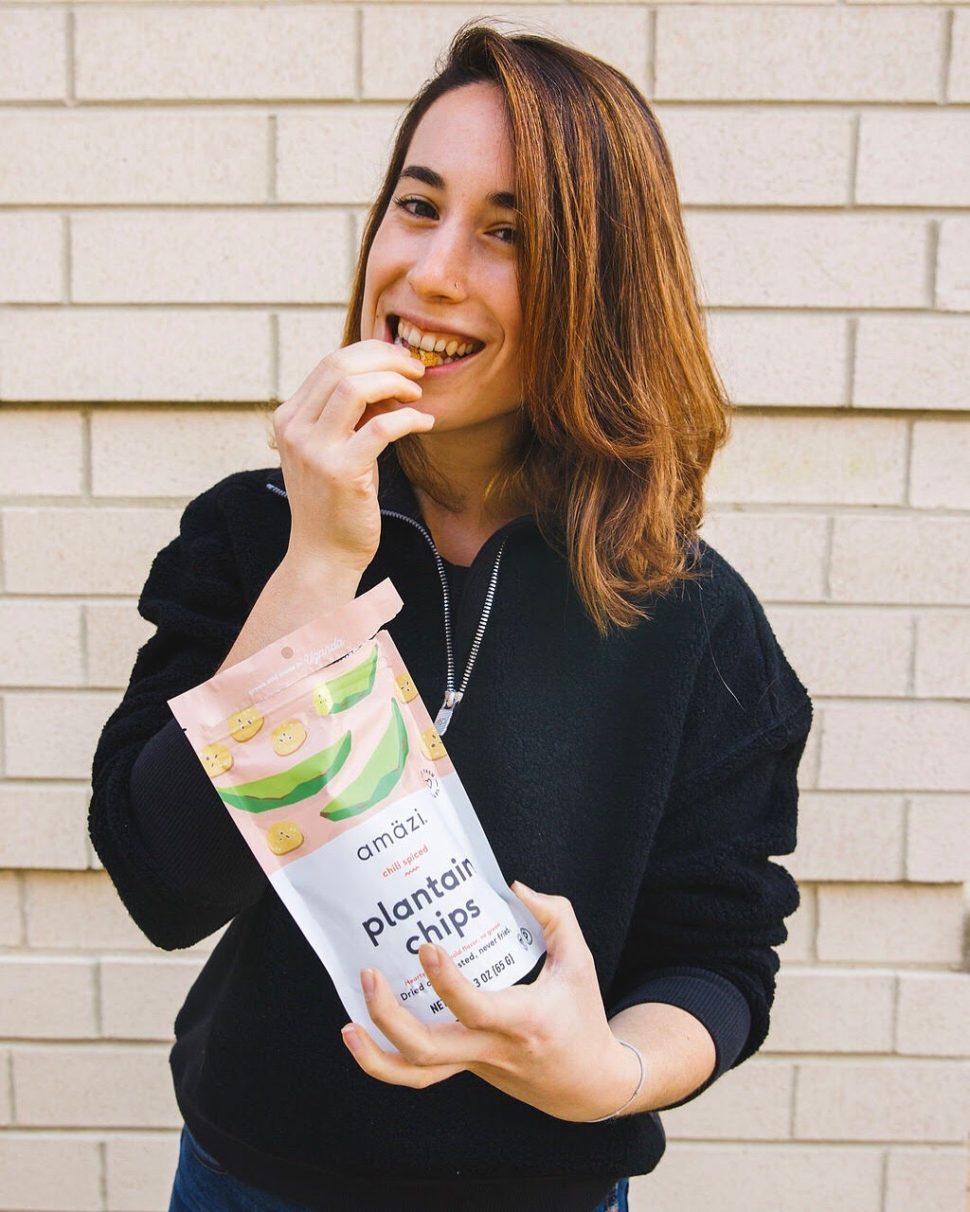 Support Renee's work and #SnackOnPurpose by visiting their Amazon listing and website. Take the next step to scale your business like Renee did by applying for SEED SPOT's Spring 2020 Impact Accelerator in Phoenix, AZ by 1/10 HERE.
The post #SnackOnPurpose: Bringing Amäzi Fruit Snacks from Uganda to a Sprouts Near You appeared first on SEED SPOT.