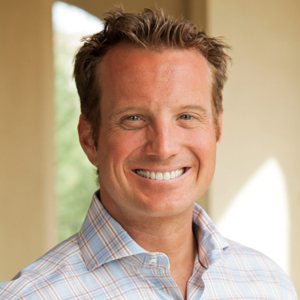 David W. Paul a Principal at Canal Partners. In this role, Mr. Paul is responsible for sourcing potential investments, developing relationships with referral sources, conducting market and financial due diligence, developing internal processes for staff and venture partners, sitting on the board of directors for select portfolio companies, portfolio governance and support, and investor relations. Paul currently sits on the board of directors of Lightpost Digital and is a board observer at MobileLogix and PetDesk.

Prior to his role at Canal Partners, Mr. Paul worked at Tallwave Capital, a Scottsdale-based $13M seed-stage fund. In his time there, Paul built capital relationships and strong deal flow in the areas of Southern California, Colorado, and Utah. Paul also ran his own single-family office, DWP Investments, and co-invested with Canal Partners prior to coming on full time in 2017.

Before his career in venture finance, Mr. Paul was the Founder and CEO of South Florida Home Care – a leading home health and geriatric care management agency in South Florida. South Florida Home Care was founded in 2011 and was acquired by Home Care Associates in 2015.
Mr. Paul earned his Masters in Business Administration from Northeastern University in Boston, where he specialized in entrepreneurship and innovation. Paul graduated Cum Laude with a Bachelors of Science in Human Services at Springfield College in Boston.
Please visit our referral page if you are a technology startup looking for angel investors in Arizona.