Venture Capital Firm Canal Partners Appoints David Paul as Partner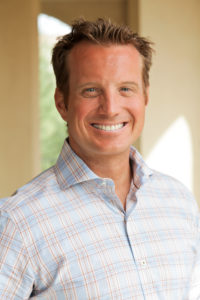 Paul brings a wealth of investor and operational experience to the company
PHOENIX (June 22, 2017) – Canal Partners, a professional venture capital firm based in Scottsdale, Ariz., has appointed David Paul as a partner in the company. In this role, Paul will lead the charge on deal sourcing, executing due diligence on potential investment opportunities, participate on the board of directors of certain portfolio companies, and provide portfolio support and governance.
Prior to joining Canal Partners, Paul served as director of DWP Investments, and as an investor in residence at Tallwave Capital. He was also the founder and CEO of South Florida Home Care, a boutique home care and geriatric care management agency. He sold the company in 2016 to a national strategic buyer- Home Care Associates. Paul brings a wealth of industry experience and a strong background in technology and SaaS investment deals.
"We worked in tandem with David on several projects in the past and saw first-hand how valuable he is in identifying viable opportunities and building relationships," said Todd Belfer, managing partner at Canal Partners. "He is an asset to our team and we are looking forward to a prosperous future with him on board."
Paul holds an MBA from Northeastern University, with a specialization in entrepreneurship and innovation, and a bachelor of science in Human Services from Springfield College. He is also the founder of Sunsets and Seagrapes, an annual fundraiser for the New Day Adult Care Center in South Florida.
"Canal Partners has built a name for itself as a trusted, credible and strategic venture capital firm in the technology and B2B startup community, and I'm eager to be a part of this team," Paul said.
About Canal Partners
Canal Partners is a venture capital firm that provides professional investor services and capital to B2B software and internet technology companies that have market-proven products and services. Canal Partners creates and increases value for highly scalable, revenue-generating, growth-oriented companies in a variety of internet and software-as-a-service businesses. With offices in Phoenix, Atlanta, and San Diego, Canal Partners works with select portfolio companies, actively participating in board, advisory, strategic, and support roles to increase scalability, financial stability, and shareholder value. Learn more at www.canalpartners.com.
Click here to see David Paul featured in the Phoenix Business Journal..
###