This
post
was originally published on
this site
By: Bianca Buliga, Digital Marketing Manager
Recently, SEED SPOT celebrated an important milestone: we have officially served 800 entrepreneurs nationwide since our inception seven years ago! It has taken a village of mentors, content experts, investors, and community members to empower each and every one of those entrepreneurs. While the list of generous supporters is lengthy and grows daily, we could not have served 800 entrepreneurs without the help of our National Sponsor, GoDaddy.
GoDaddy is the company that empowers everyday entrepreneurs. We formed a partnership with GoDaddy in 2015 to accelerate our work and in 2018 we expanded our partnership to provide access to technology for impact-driven entrepreneurs in the early stages of launching their business ventures. Since then, GoDaddy has supported our alumni by developing resources around branding, finding the perfect domain name, creating content, and marketing to target customers.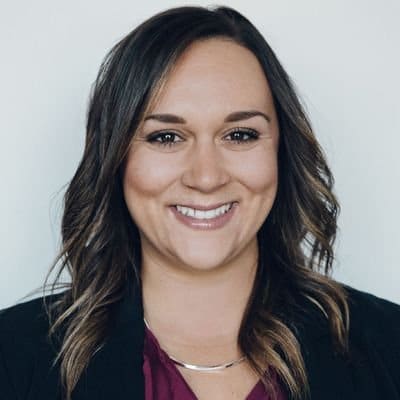 Stacy Cline, Director of Corporate Citizenship at GoDaddy, is responsible for driving the strategic direction of GoDaddy's social impact efforts. In her role, Stacy leads GoDaddy's signature initiative, GoDaddy GoCommunities, a philanthropic program that equips entrepreneurs in underserved communities with training, tools and peer networks to accelerate their journeys. She also crafts nonprofit partnerships and volunteer opportunities for 9,000 employees, arranges community sponsorships, and seeks grants that deliver impact. Continue reading to learn more about her passion for inclusive entrepreneurship!
Q: Can you tell us a story of an entrepreneur that has inspired you personally?
A: I am fortunate to be surrounded by incredible entrepreneurs and I am inspired on a daily basis. One recent story that was incredibly inspirational comes from a recent graduate of the Iowa GoDaddy GoCommunities program. This gentleman came to the program with a real desire to grow his business. He had been selling some of his products on eBay but was ready to take his business to the next level. Unfortunately, his anxiety had slowed him down. We worked with him over the course of several months to overcome his fears and help him with his digital presence and marketing. At the conclusion of the program, he presented his business to about 50 community members and announced not only that he had been awarded a permanent spot at the local farmer's market and craft fair, but that he had received an $18,000 grant that would allow him to travel to craft fairs around the U.S. Stories like this one inspire me and showcase why this work is important and why we need to continue building programs, resources and ecosystems for entrepreneurs to be successful.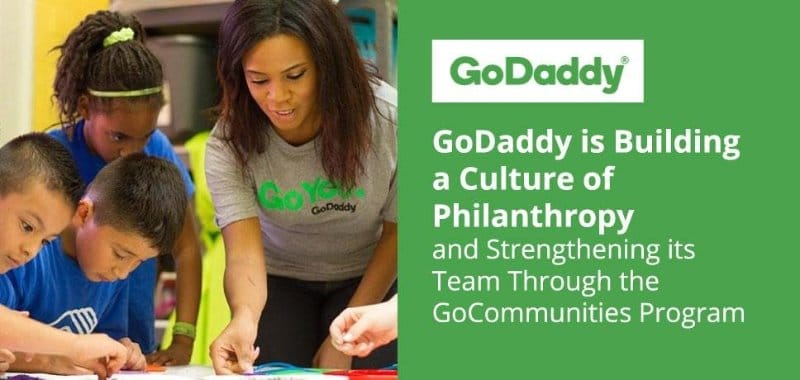 Q: Do you believe entrepreneurship is a solo sport or a team sport?
A: I believe that the entrepreneurial mindset is driven by individuals, but entrepreneurship is absolutely a team sport. Collaboration is key in building entrepreneurial ecosystems and boosting local economies.
Q: How do you look at "entrepreneurial ecosystems" and who are the players and stakeholders?
A: Entrepreneurial ecosystems are incredibly important for local economic and national growth. I see the ecosystems as the connectors and communicators to bring together entrepreneurs, businesses and individuals to create vibrant growth. Entrepreneurial ecosystems are great because they are open to anyone who can contribute thoughtful ideas and resources. Some of the players include entrepreneurs, angel investors, financial institutions, the private sector, local businesses, government, universities, foundations, nonprofits, accelerators, incubators, etc. We all have an opportunity to bring something to the table to build a robust entrepreneurial ecosystem.
Q: Each city and community has a different set of advantages and resources. Given GoDaddy's investments into entrepreneurship, what are some of the common traits you have seen across the communities you work in?
A: Access to capital, technical assistance resources, organizations working together and peer networks to name a few. When communities and organizations are willing to work together, I have seen a lot more success. Oftentimes, organizations are competing with one another when everyone is trying to achieve the same goal – and when they join forces, progress happens quickly.
Many communities and entrepreneurs face additional barriers due to resources. That's one of the reasons that we created GoCommunities – to fill the gap in needed areas. We believe that anyone, no matter their age, race, gender or socioeconomic background, should have the opportunity to pursue their entrepreneurial ideas and dreams. And we believe that where you live, regardless of whether it is a thriving or struggling urban, suburban or rural community, should not hinder your ability to pursue your small business idea.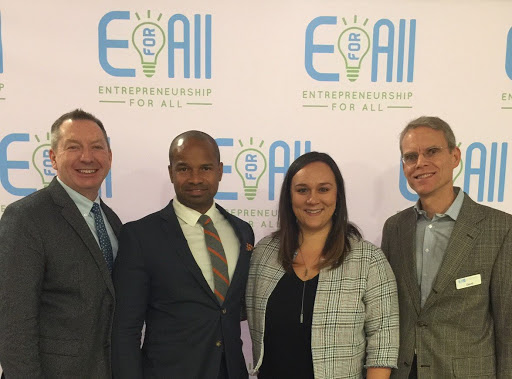 Q: What is working for communities that are investing in entrepreneurs?
A: Working together – admitting gaps and working with folks who can fill those gaps and create onramps for success. Even if you're not an entrepreneur, keeping an entrepreneurial mindset and being able to adapt and make changes quickly is extremely important. We have to forge connections between entrepreneurs and community members.
Q: Many communities aspire to be the next Silicon Valley, do you agree or disagree with this approach to inspiring entrepreneurship?
A: I think it's more important for communities to be unique and create their own brand rather than strive to be like a community that is very developed. I love going to cities with thriving entrepreneurial ecosystems and seeing their uniqueness and ties to their city roots.
Q: If you had one piece of advice for a community to invest in entrepreneurship, what would it be?
It's really a no-brainer. Entrepreneurship creates jobs, drives change and fuels economies.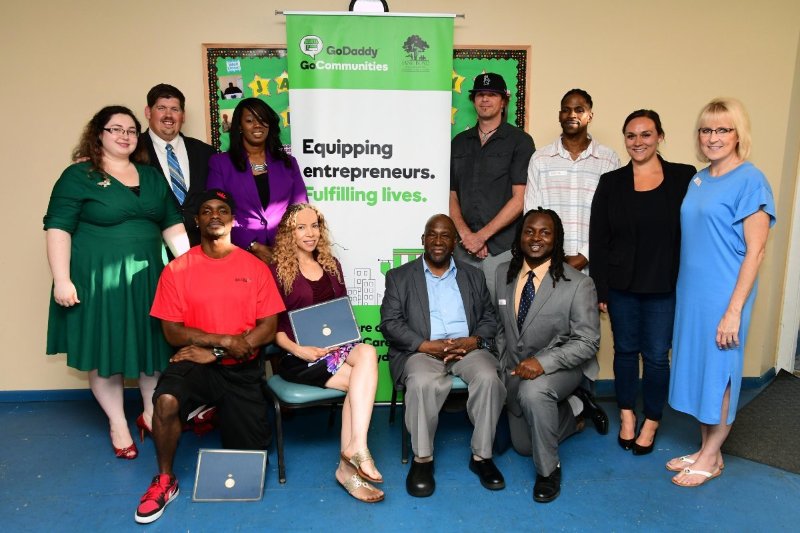 A big thank you to Stacy and the team at GoDaddy for seeing the value in impact-driven entrepreneurship and creating resources designed to help early-stage entrepreneurs succeed. We look forward to continuing our partnership and increasing the number of innovative change makers served! To learn more GoDaddy's community impact, visit GoDaddyforGood.com.
Sign Up for a SEED SPOT Program
---
Related articles from SEED SPOT:
>>"12 Student Teams Invited to Pitch at Schools National Demo Day"
>>"32 Student Teams Selected to Pitch at SEED SPOT Schools Semi-Finals"
>>"10 Impact-Driven Entrepreneurs Pitch for $20,000 in Cash Prizes"
The post SEED SPOT's National Sponsor is Expanding Tech Access for Impact-Driven Entrepreneurs appeared first on SEED SPOT.