This
post
was originally published on
this site
By: Bianca Buliga, Digital Marketing Manager
The SEED SPOT team is proud to present the final eight ventures being inducted into our Spring 2019 Impact Accelerator! (Meet them at our Thursday, 3/14 Kickoff Party at The Churchill by RSVPing HERE.)
Over the next eight weeks, these founders and co-founders will leverage SEED SPOT's globally-ranked program to double down on their high-impact business model, launch a strong go-to-market strategy, assemble a winning team, and nurture relationships with potential investors. Every week, ventures will work with experienced mentors, content experts, and fellow impact-driven entrepreneurs to make tractions with their customers, competitive advantage, and growth strategy for scale. The program will culminate in a community-wide Demo Day at the Phoenix Art Museum, where each team will pitch their venture for the opportunity to win up to $15,000 in grants and other prizes.
The entrepreneurs were selected after a rigorous application process and met three main criteria – their ability to make impact, scalability of their venture idea, and demonstrated grit as an entrepreneur.
Without further ado, it is our pleasure to introduce the Phoenix startup community to the newest cohort of entrepreneurs being initiated into the SEED SPOT family: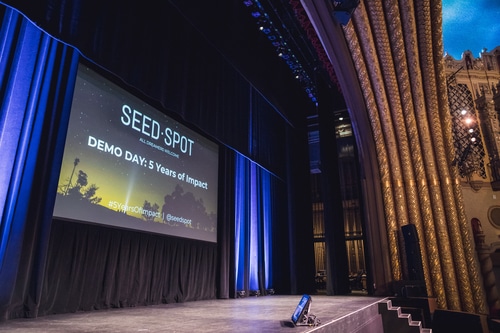 Safe Mode, Inc.
Founded by Chris Curley, Safe Mode, Inc. is a nonprofit focused on educating the community about internet safety. Started by professionals in the field, Safe Mode, Inc. is dedicated to providing education and awareness to the community about how to address dangers facing children online.
Facebook: https://www.facebook.com/SafeModeNonProfit/
BioForce Medical
Co-founded by Matt Holgate, Carlos Castellanos, and Jeff Ward, BioForce Medical is developing a device to isolate circulating tumor cells from blood samples. The isolated cells can be used for early cancer screening as well as treatment monitoring.
Street Sense Solutions
Co-founded by Kate Gentry and Erin Cochran, Street Sense Solutions seeks to educate and inform community members about the complexities, daily struggles, and systemic barriers of individuals and families experiencing homelessness in Phoenix.
Facebook: https://www.facebook.com/StreetSenseNow
Twitter: https://twitter.com/StreetSenseNow
Instagram: https://www.instagram.com/StreetSenseNow/
LinkedIn: https://www.linkedin.com/company/streetsensesolutions/
televëda
Co-founded by Shruti Gurundanti and Mayank Mishra, televëda is combating the social isolation that affects over 50 million American adults. Their mission is to lower isolation and improve the quality of life of adults by providing live and live streamed fitness classes.
Facebook: https://www.facebook.com/Televeda/
Instagram: https://www.instagram.com/televeda_/
LinkedIn: https://www.linkedin.com/company/televeda-systems-empowered-living-program
Heal Me Fit
Founded by Raven McNeal, Heal Me Fit helps people discover their inner ability to train, exercise and track their journey to healing your mind, body and soul in and beyond the physical therapy and chiropractic care community.
Instagram: https://www.instagram.com/healmefit
GLIMPSE, A New Perspective
Co-founded by Emeka Ukaga and Ethan Turner, GLIMPSE is a suite of applications that helps charities and social change organizations make data-driven decisions through their immersive technology that connects charities and donors.
Facebook: https://www.facebook.com/GlimpseGlobal/
Twitter: https://twitter.com/GlimpseGlobal
LinkedIn: https://www.linkedin.com/company/glimpse-a-new-perspective
Instagram: https://www.instagram.com/glimpseglobal/
BoogieBulb
Founded by Linda Foss, LRF Enterprises is a company aimed high at developing superior baby products such as BoogieBulb that offer quality, safety, and affordability to drive consumer demand in national/international markets.
Facebook: https://facebook.com/boogiebulb
Instagram: https://instagram.com/boogiebulb
Twitter: https://twitter.com/boogiebulb
Dext Technologies USA
Founded by David Nkansah, Dext Technologies makes and deploys innovative and affordable tools to bring hands-on science education to children. They create unique ways to make science simple, fun and engaging to the child.
Facebook: https://www.facebook.com/dextusa/
Instagram: https://www.instagram.com/dexttechusa/
Curious to learn more about these ventures and support their growth?
Come out to a Venture Thursday and Demo Day. Venture Thursdays are open to the community to provide feedback and connections to the eight ventures on their road to Demo Day. Mark your calendars and RSVP Today: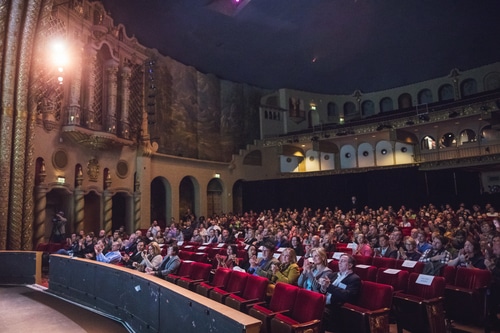 ---
Related articles from SEED SPOT:
>>"SEED SPOT Turns 7: Join Us in Celebrating 7 Incredible Alumni"
>>"How One Organization Ignited a Local Entrepreneurship Movement"
>>Meet the 11 Ventures in Our Spring 2019 DC Impact Accelerator"
The post Meet the 8 Ventures in Our Spring 2019 PHX Impact Accelerator appeared first on SEED SPOT.